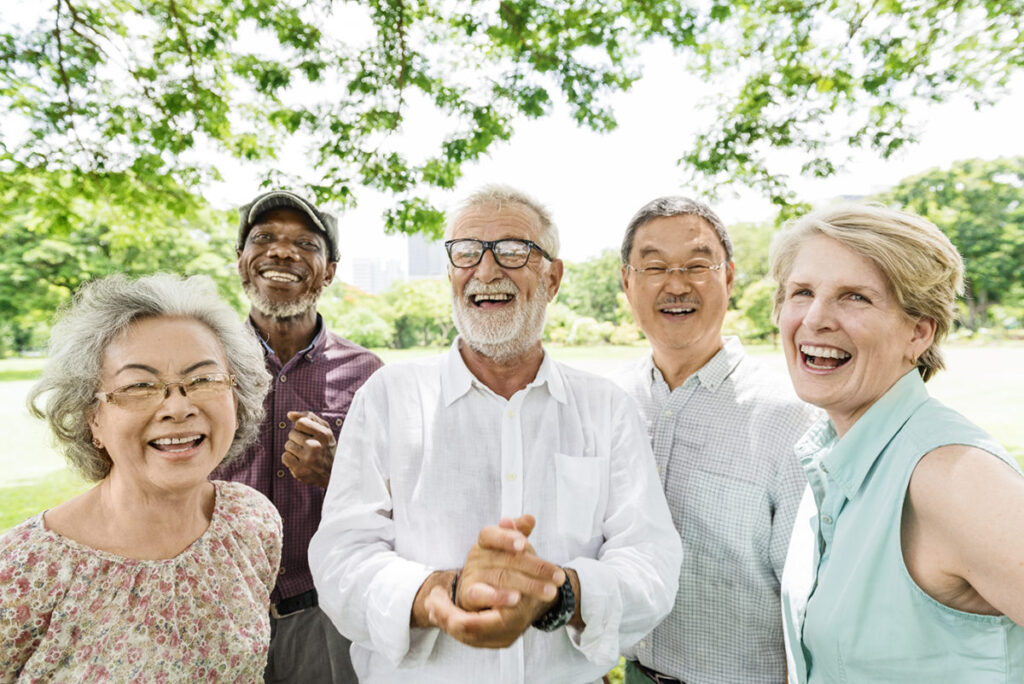 There will be plenty happening in the Bundaberg Region for Queensland Seniors Week from 17-25 of August, showcasing a range of activities for older members of the community.
The aim of the annual week is to provide opportunities for seniors to explore programs and services, events and activities, connect with people of all ages and backgrounds and to celebrate the many contributions older people make in their communities.
In the Bundaberg Region, a range of events will be happening across Queensland Seniors Week:
Fairymead House Sugar History Museum
18 to 23 August
10.30am to 12 noon
Enjoy a cuppa and a cake at Fairymead House and be enchanted by this grand plantation house as you delve into the fascinating story of sugar and the pioneer sugar families of the region.
This event will be available between 10. 30 am and 12 pm.
Tickets are only $5.
Week 5 Be Active Be Alive
19 to 23 August
The second last week of Bundaberg Regional Council's Be Active Be Alive program will be held with a range of activities on offer at the Bundaberg Multiplex.
Enjoy Boxfit Bootcamp, Zumba, 80s Aerobics and more.
Check out the timetable here.
Heritage Chat
Monday, 19 August
9am to 11am
Come into the Bundaberg Library for a Heritage Chat with local historians.
You'll hear all about the early history of Bundaberg and possibly some things you never knew!
There will also be singing by the U3A choir. Bookings are essential, phone 4130 4140.
2019 Gin Gin Seniors Expo
Thursday, 15 August
9.30am to 1pm
Enjoy various stalls and displays from service providers and local community groups. Raffle and lucky door prizes on the day. Grab a cuppa and enjoy free morning tea and lunch with friends.
Head along to the Gin Gin RSL Hall at 39 Milden Street from 9. 30am to 1pm.
Seniors Expo
Tuesday, 20 August
8.30am to 12.30pm
Held at the Bundaberg Multiplex, this expo will feature stalls, entertainment, raffles and more. Admission is $3.
Free movie Moncrieff Entertainment Centre
Wednesday, 21 August
10am
Celebrate Queensland Seniors Week 2019 at the Moncrieff Entertainment Centre with a free screening of the movie, Finding Your Feet.
When 'Lady' Sandra Abbott (Staunton) discovers that her husband of forty years is having an affair, she seeks refuge with her estranged sister Bif (Imrie) in London. The two couldn't be more different. Sandra is a fish out of water next to her outspoken, bohemian sibling. But when Bif drags her along to a community dance class, Sandra's world is transformed.
Seniors Week Luncheon
Thursday, 22 August
12 noon
Come along and celebrate Seniors Week with a roast lunch, dessert, tea and coffee. Listen to the smooth rhythms of Debbie Robertson and meet new friends.
There will be lucky door prizes and raffles.
Head along to the event at the Isis Club Childers. Cost is $15.
Guided zoo tour and Tai Chi
Thursday, 22 August
9am to 10am and 10am to 11am
Enjoy a tour of Alexandra Park Zoo, followed by some free Tai Chi in the park.
This event will begin at 9am and then finish at 11am.
60 and Better Lunch Club
Thursday, 22 August
10.30am to 2pm
Bringing members and the public together to celebrate the achievements of the 60 and better program over 25 years.
Tickets cost $15 and the event will be held at the Burnett Bowls Club on the corner of George and Mulgrave Streets
Free steam train rides
Friday, 23 August
10am to 12.30pm
All aboard! Come along and enjoy a free steam train ride at the Botanic Gardens.
The platform is located next to the Coffee Shop and Rose Garden and is easily accessible from the Mt Perry Road entrance to the gardens.
The ride takes about 10 minutes so there is never too long to wait for the next train to come. 
The train travels adjacent to the wetland area through bush, parkland and even the railway workshop.