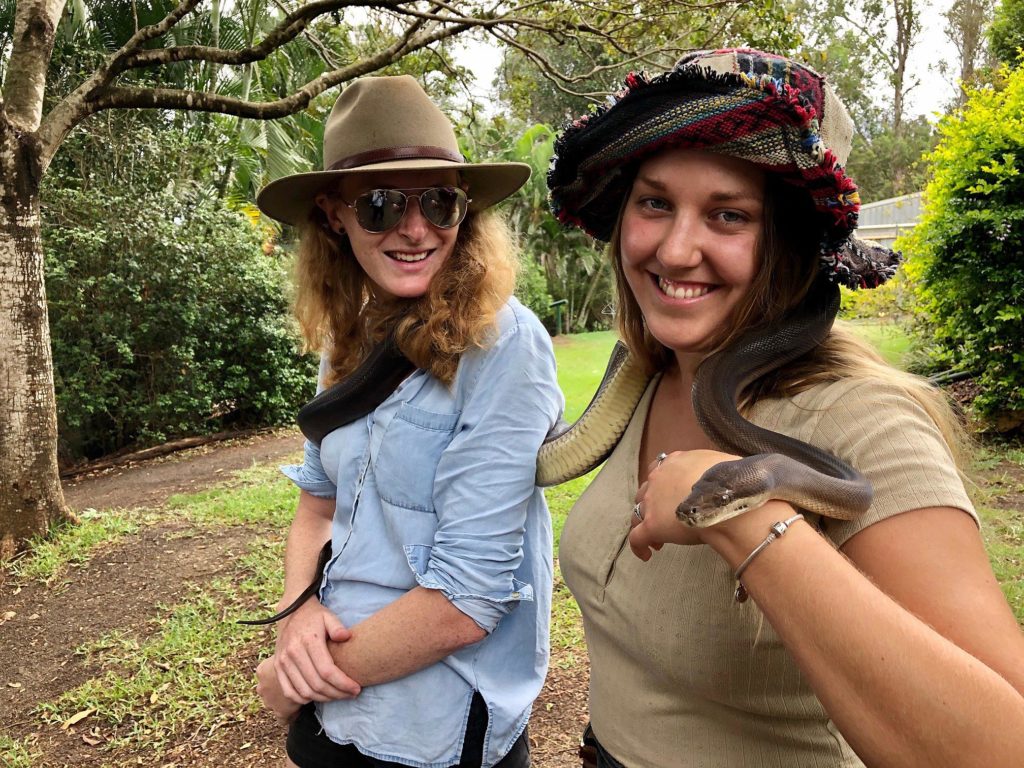 Record numbers passed through the gates at Childers tourist attraction Snakes Downunder during the recently completed school holidays.
Owner Ian Jenkins said the holiday season had been the most successful experienced in his 13 years of operating the popular reptile park.
"We had quite a few days where we were putting through up to 180 visitors which is significant for an attraction our size," he said.
"Obviously the protracted period of dry weather that we experienced helped promote visitor numbers.
"I think the Meerkats were a drawcard, especially with the mums and dads. The kids and teenagers seem to go for the snakes and crocodiles."
January is also nesting time for the zoo's crocodiles Alice and Macca. The female crocodile Alice recently built her nest and laid 51 eggs.
"There are a couple of interesting facts about the nest this year," Ian said.
"She built by far the largest nest she has ever built and while the number of eggs laid at 51 was slightly down on previous years, 50 of the eggs were fertile.
Ian said Alice is around 50 years old while Macca ranged somewhere between 30 and 40 years.
"We did trial some Vitamin E in her diet which I believe was a factor in the increased fertility rate of the eggs," he said.
"The fertility rate was up more than 20 per cent on previous years. We harvest the eggs and pass them on to a crocodile farm for hatching."
Ian said Alice was unaware the eggs had gone and was still very protective of the nesting spot.
Visitors Jane Callan and Anne James were delighted with the crocodile demonstration where Macca showed all his brute strength by leaping from the pool and latching on to a yellow plastic dummy.
The girls agreed it was a little frightening to see a 450kg crocodile show such ferocious agility and thrash the water to foam as it rolled with its "captive".
"What I find really spooky is Alice just resting with her nose out of the water watching the nest with unblinking eyes. It's just a bit creepy," said Anne.
Both girls were more than happy to make the acquaintance of Ollie the Olive Python which is a popular reptile handling experience enjoyed by visitors.
Ian said visitor numbers had included a high proportion of international tourists. "We are constantly looking to improve the facility and add to our attractions," he said.
"The much-anticipated arrival of large Komodo Dragons will happen in March while next week the park hoped to take delivery of a couple of tree-climbing kangaroos."
Snakes Downunder Reptile Park on Lucketts Road, Childers, is open 9am to 3pm daily except Wednesdays.