A new obstacle course is providing a fun challenge and a unique way for young ninja warriors to develop their strength, coordination and balance at Gymfinity.
The gymnasium, which is celebrating its tenth anniversary this year, provides a range of classes for toddlers to teens as well as hosting holiday programs, birthday parties and more.
Director's Tracy and Tony Hogan said their new Ninja Warrior Course was installed recently and featured obstacles similar to those seen on the popular Ninja Warrior television show.
"The new rig is 3.5 metres high and currently contains eight sections each," Tracy said.
"Equipment includes suspended bridges, a fly wheel, cargo net, salmon ladder and more.
"The obstacles require balance, coordination and upper body strength as well as the ability for swinging and climbing."
Tracy said due to the growing popularity of Gymfinity's Ninjazone Program, which combined gymnastics, martial arts and freestyle movement, it was decided that more specialised equipment was needed.
"With the growth and interest in this area we wanted to provide more challenges that encourage children to get stronger, swing bigger and jump higher," she said.
"This new course provides a dimension that brings even more thrills and sense of achievement as they develop the skills to be able to overcome the challenges.
"We also saw this as a wonderful activity for children to participate in during school holidays and as an option for birthday parties, not just for classes."
Tracy said the new equipment followed Gymfinity's ethos in teaching children how to reach their goals, all while building confidence and gaining techniques they could use in other aspects of life.
"Being able to complete a challenge is great but Gymfinity is more about developing the persistence to keep trying and learning skills that can be adapted and enhanced to allow children to be successful in whatever challenge is before them," she said.
"We are making use of the new equipment in many different ways across our entire range of programs."
Tracy said the installation of the new equipment was one of the many exciting projects that the business had planned for this year as they mark their 10th anniversary.
She said part of those plans would be to expand their ninja course further, into the rear end of the building, as well as host Ninja Warrior competitions.
"This will be open to our members and other ninja-style programs from other clubs ,"she said.
"We also have some interest from other gymnastic groups to be involved, so start training now!"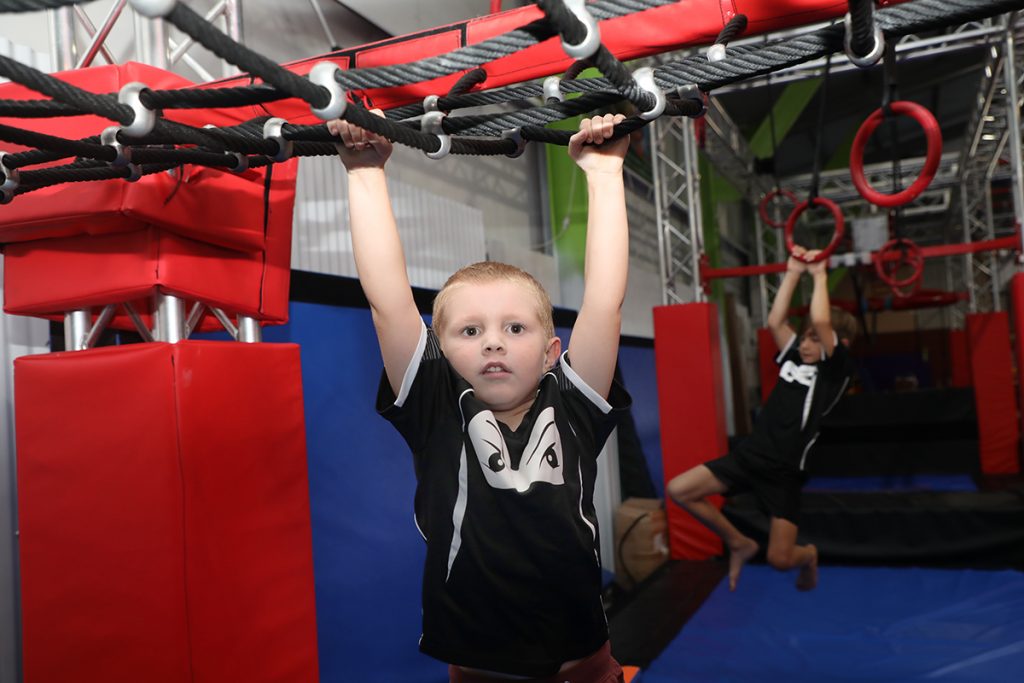 Tracy said many milestones had been reached in Gymfinity's 10 years, not only for the business but also for its members.
"During this time we have been successful in our competitive program, both regionally and at state level," she said.
"We have had regional and state champions in overall and apparatus events and state representatives in both girls and boys divisions."
Find out more about Gymfinity on the website here or Facebook page here.