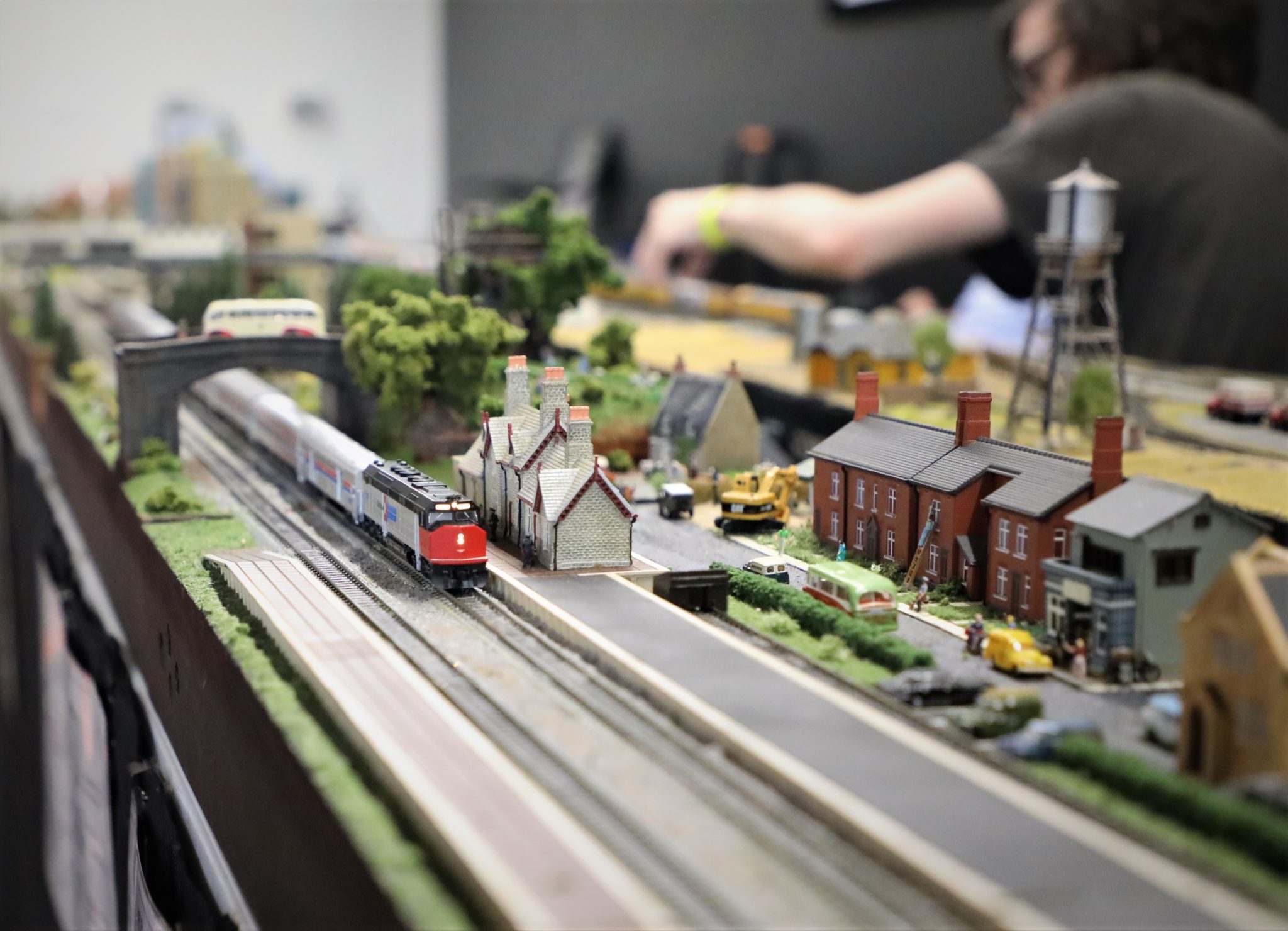 The Multiplex opened its doors to a crowd this morning as model train enthusiasts from far and wide rolled into the 2021 Bundaberg Model Train and Hobby Expo.
Now in its seventh year, the highly anticipated expo welcomed over 600 people in the first two hours, promising a weekend of fun for all ages with the event continuing tomorrow.
Presented by the Wide Bay Burnett Model Railway Club, working displays of trains, planes and automobiles packed every available room of the Multiplex for the event, which doubles as the club's major fundraiser for the year.
President of the Wide Bay Burnett Model Railway Club Stephen Reeves said this year's expo showcased a record number of model railway layouts, radio-controlled cars, aircraft, yachts and larger scale off-road vehicles to round out the show.
"We usually get over 1000 people across the weekend, so it's going quite well," he said.
"This is the first model train show that's been held in Queensland for 18 months.
"We've had a number of traders come from Brisbane, and this morning I was outside greeting people and there were people coming off the train from Gladstone to come to the show," he said.
A model train hobbyist himself, Stephen believes the social aspect is just as rewarding.
"I think it's very exciting, entertaining and helps to build community by bringing people together and people can share their enthusiasm with others.
"I can only hope that maybe we might spark some interest and some people might decide to become club members.
"A lot of people are happy to answer questions, give advice and provide support," he said.
Modellers spent countless hours crafting and preparing their displays and model trains to provide inspiration and even evoke memories amongst visitors, recreating scenes from a different era or place.
Railway enthusiast and station master Maureen Kathage travelled with her family from Ipswich for the event.
"Here at the moment are two generations, there's a father and son, plus uncle and myself," Maureen said.
"There was actually a third generation, John's father, and one of the model train modules here is his and we've also got a memorial module for him," she said.
"For us it's an expansion of our work as a lot of us work for the railways as well. I'm a station master and we've also got a guard and driver here.
More than just a hobby, Maureen says there's many real-world skills to be gained from the miniature pastime, some of which have evolved over the generations.
"You learn electronics, scenery, woodwork and how to get along with the public," she said.
"It's gone from using old Masonite or styrene plastic to now programming and onto the computers. In the olden days you used pencil and paper to draw it out, now it's done on the computer and you 3D print it out.
"For me it's a family thing, you can all do your part on that module and it's something you can all join in and do together," she said.
A number of model train hobby suppliers are also on site, selling all necessary items and materials to set budding model railway engineers on the right track to build their own miniature railway.
The expo continues tomorrow, Sunday 21 March from 9am to 4pm.