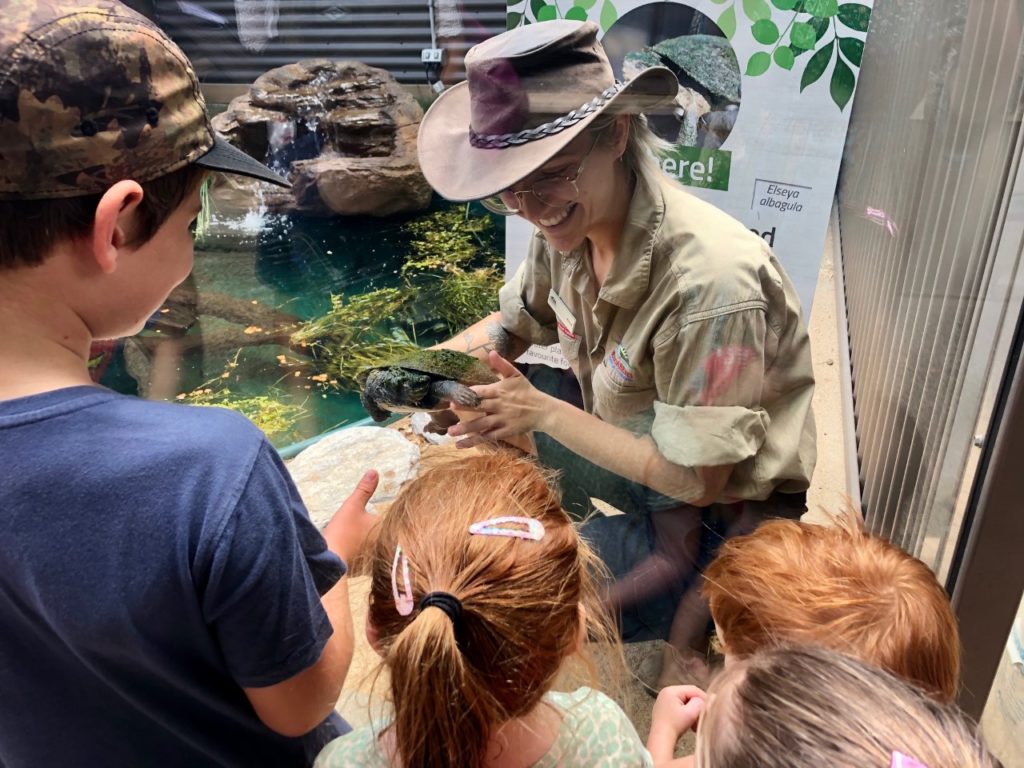 Turtle face painting, turtle books and even a meet and great with a real life bum-breathing reptile — turtles were popular during Rendezvous at the Zoo.
Families gathered for a day of free activities as part of the Milbi Festival event at Alexandra Park Zoo.
Alby the white-throated snapping turtle was introduced to the crowd while Flip the reading turtle wandered the park to welcome guests.
Bundaberg woman Chantelle Ring enjoyed the morning with Kaleb Buckland in the special reading corner that had been set up under the fig trees.
"It's such a good event and I love that Council has put this on for free for families to enjoy," she said.
"My other children are out and about so Kaleb and I have come here to the fill in some time and it has been great."
Rendezvous at the Zoo kicked off from 8.30am to 12pm as part of Milbi Festival celebrations.
The festival showcases the region's iconic turtle encounters, connecting to salt water and fresh water country and encompasses themes of environmental care, connection to the Southern Great Barrier Reef, water catchments and local storytelling.
To find out more about the Milbi Festival, click here.