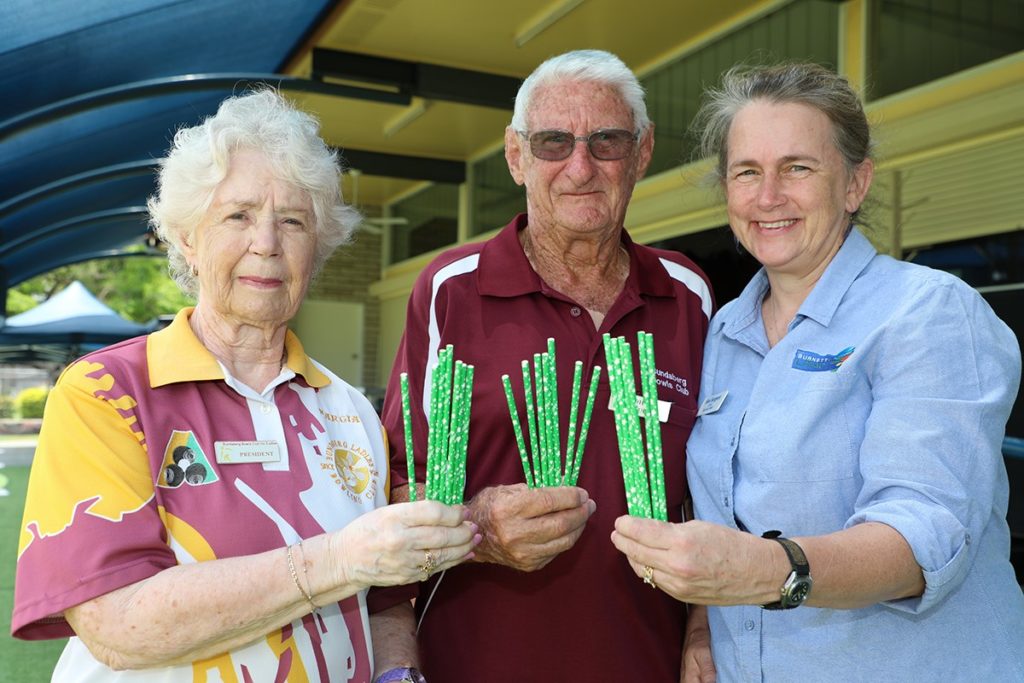 A local campaign to reduce the impact of single-use plastic on the Great Barrier Reef is asking for community help via an online survey.
In 2019, the Burnett Local Marine Advisory Committee (LMAC) started their #LessIsMore for the Great Barrier Reef Campaign.
It has also drawn support from Bundaberg Regional Council and Bundaberg Fruit and Vegetable Growers, with 100,000 special paper #LessIsMore straws made available to businesses and schools in the region.
Burnett LMAC chair Sue Sargent said the project was funded by a partnership between the Australian Government's Reef Trust and the Great Barrier Reef Foundation to initiate positive behaviour change for the Great Barrier Reef within the local community.
"Over the last 12 months the #LessIsMore for the Great Barrier Reef campaign has aimed to reduce the use of plastic straws by offering a paper for plastic straw swap for schools and local businesses," Sue said.
"It also reduced the use of single-use plastic by offering free beeswax wraps workshops in local schools with over 400 participants.
"Lastly, we have been encouraging smokers to use a bin for their cigarette butts (which have a plastic filter) rather than discarding them on the ground."
Now, with the campaign coming to a close, Sue said the community was being asked to participate in an online survey about what protecting the Great Barrier Reef means to them.
She said the survey would help organisations to implement further #LessIsMore activities, like the straw swap, to help the region's environment thrive into the future.
"This survey is designed to discover the attitudes and everyday practices by members of the Bundaberg community towards the environment and sustainability," she said.
"The survey is completely anonymous, and we appreciate your honesty."
To participate in the reef survey click here.