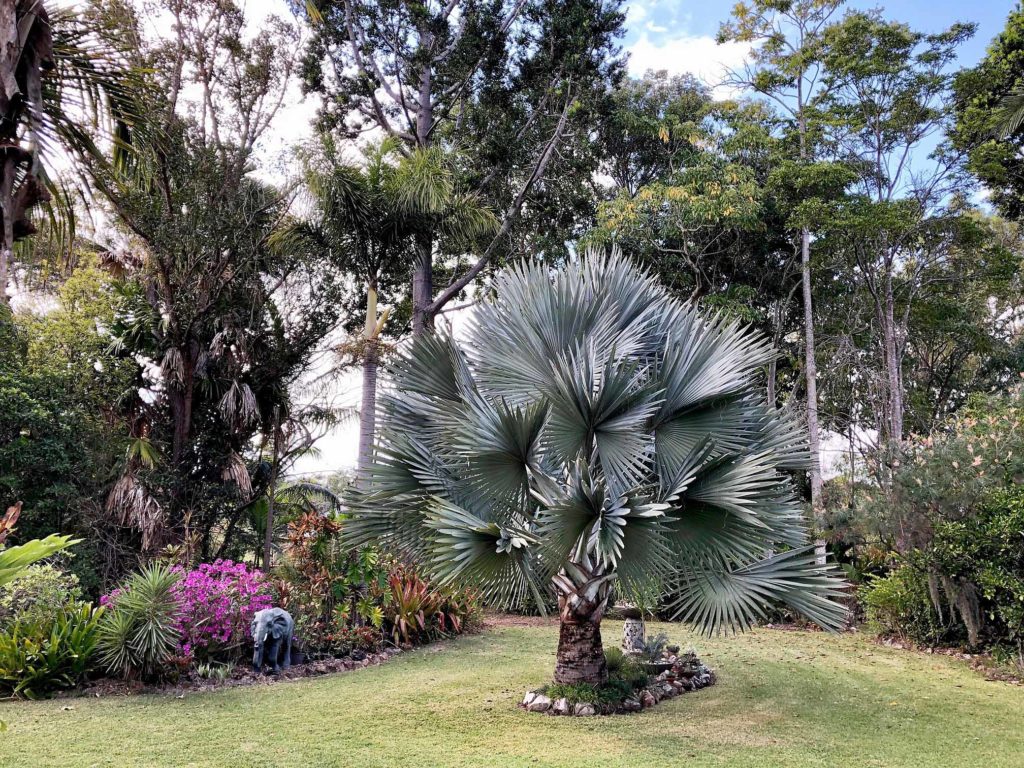 Spring is payoff time for local gardeners with the glorious weather encouraging plants and blooms to be at their brilliant best.
The South Isis garden of Doreen Cole, now a myriad of colour, scents and textures, is one garden rewarding the work of previous weeks, months and years.
Spread over two acres, the gardens represent more than 40 years' work for Doreen who is one of those people with the assuredness to know what to plant, when to plant and where to plant.
Now into her 80's, Doreen still mows and undertakes the daily effort it requires to maintain a well-presented, healthy garden.
She says the work invested in the garden during the winter months is repaid in full as the days lengthen and the sun shines brighter.
"My garden makes it worthwhile getting out of bed in the mornings. I'm at my happiest when I'm gardening. The results are just so rewarding and if you are doing something you love it's not really work is it?" she said.
The garden is now a sea of vibrant colour with azaleas, orchids, trailing creepers and hibiscus in radiant bloom.
Flower spikes from literally hundreds of bromeliads are poking their heads out of beds laced with green undergrowth foliage.
The passage of time has enabled larger trees to achieve their potential and to extend a canopy, encouraging the proliferation of various species of understory plants which are thriving in shaded positions.
Doreen is not selective with her love of plants with anything and everything from succulents, ornamentals, palms to towering Kauri pine trees finding space among her plantings.
Shade houses added dimension in spring garden
There are several shade houses which hold ferns, orchids and bromeliads of every imaginable variety.
"Walking among plants, among flowers and greenery is one of the most relaxing pastimes anyone can enjoy," said Doreen.
While the garden is heavily ground planted, Doreen has hundreds of potted plants which enable the garden to be varied on occasions simply by shuffling her pots around.
"I do enjoy the placement of some ornamental figures in the garden as I think they can add interest. There's nothing better than turning a corner and spotting a koala or a magpie or two."
Add in wheelbarrows loaded with plants, a section of a rustic two rail fence – the pieces of which are nudging 100 years old – and you get an inkling of the time and effort that has been invested in Doreen's patch of green paradise.
Maintenance of these ornaments is also something that Doreen enjoys. She has a comfortable stool at her workbench where she has an array of paints and brushes and often sets aside time to restore faded ornaments.
But it's the ceaseless round of repotting, making her own special potting mixes and hunting markets and nurseries for a special plant to add to her collection that ensures, for Doreen, there's always work to be done in the garden.
"Even just wandering on a bit of an emu parade and picking up palm fronds or sticks or just snipping a dead leaf here and there is all part of the enjoyment of gardening," said Doreen.
"If you love what you are doing it's not really work is it?"