The inaugural PCYC Dukes Games for Queensland were held in Bundaberg on Saturday with teams from across the state travelling to be involved.
In the spirit of unity and promoting longevity through the Duke of Edinburgh International Award, the concept of PCYC Queensland Dukes Games was born.
Forty-five individual team members took part in a friendly fashion with team-building exercises in a non-competitive way.
Bundaberg PCYC Blazers' Dakoda Kelly, Lana Browne and Lilly Matthews along with Christian Lane-Krebs from Kepnock were eager to be part of the action.
Dakoda,17, said eight local PCYC Blazer youth were involved in the games and it helped build confidence.
"I've been a member of the Blazers for eight years and I was one of the first members," she said.
"I joined because I wanted to be involved in something that was cheap and easy but also challenging and most importantly something where you got something in return, and I definitely get something out of it.
Christian said he was honoured to take part in an event that was an Australia first and he enjoyed the team-building exercises such as gutter ball.
Lana, 14, said it was lots of fun and she would participate again in future years.
"It's good working in the team environment and I really enjoyed it," she said.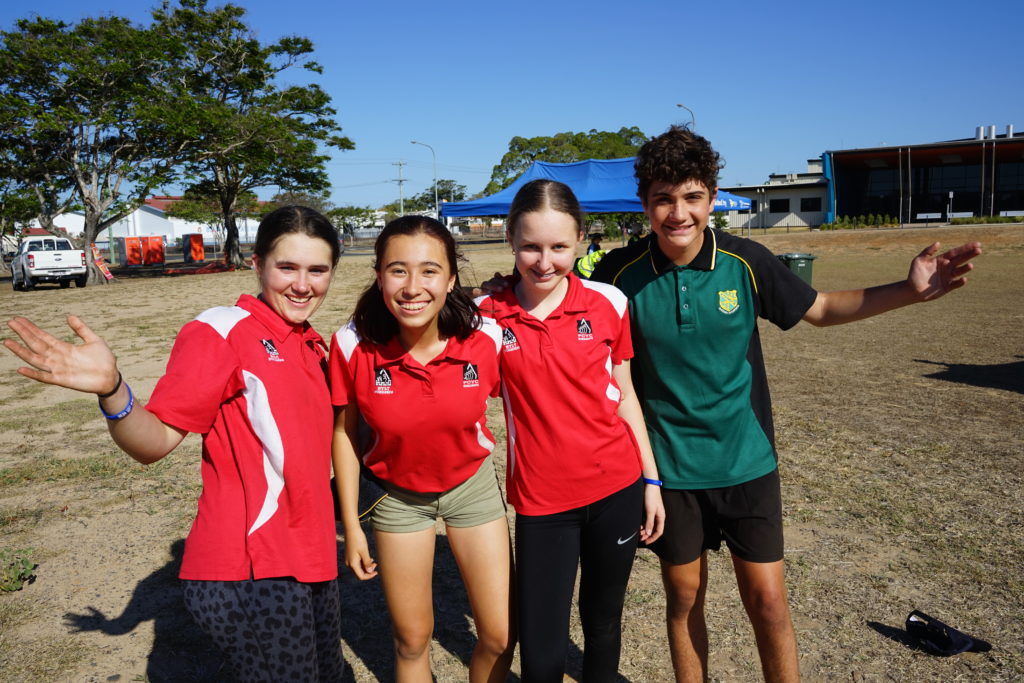 PCYC Dukes Games go off without a hitch
Queensland PCYC General Manager for Youth Programs Steve Tillston said it was the first of the Dukes Games to be held not only in Queensland but in Australia.
He said it's part of the Duke of Edinburgh International Award program, which was aimed at young people between 14 and 25.
Steve said the participants took part in a number of activities in the theme of the Duke of Edinburgh program including physical recreation, skill building and adventurous journeying.
"The participants will be self-assessing themselves and scoring themselves how they participated in a team and the points will calculated at the end with the winner taking home the shield," he said.
"The Earl of Wessex Shield was presented to us by the Prince (Prince Edward) himself at the SCG in Sydney."
Steve said as it was self-assessed it was important each individual looked at how they performed in a number of categories.
"They will reflect back on an activity and think how did we go, were we united? Did we participate fully? They are the sort of questions they will think about," he said.
"So when people may think if they just want to win it, they will score themselves a five, but then they would have to think about it they were being honest with themselves.
"These are all aspiring leaders and they all really want to serve their community well."
Steve said the PCYC Queensland Dukes Games participants were self-nominated and all but one, the group from Kepnock were PCYC groups, which was wonderful to see.
"The vision is as this event grows and develops, we want to equalise community groups, external groups, so we have a bigger event, broader, richer and more diverse," he said.
"We are really thankful to Bundaberg PCYC, especially John Kendall and Trevor Standfast who have helped us out with hospitality, they opened the club up to us, which is really amazing."
Bundaberg has long history with DofE
The PCYC Dukes Games are a celebration of the hard work and commitment it takes to complete an award.
The aim is to bring together 12 teams of PCYC Queensland DoE participants from across the state for a fun day of skill, teamwork and adventure.
PCYC Bundaberg was chosen as the venue for the inaugural Games, as they operate one of the longest and most successful PCYC Queensland DoE programs, the Blazers, who are well loved and supported by their community.
Other news: PCYC Charity Ball supports Bundaberg youth