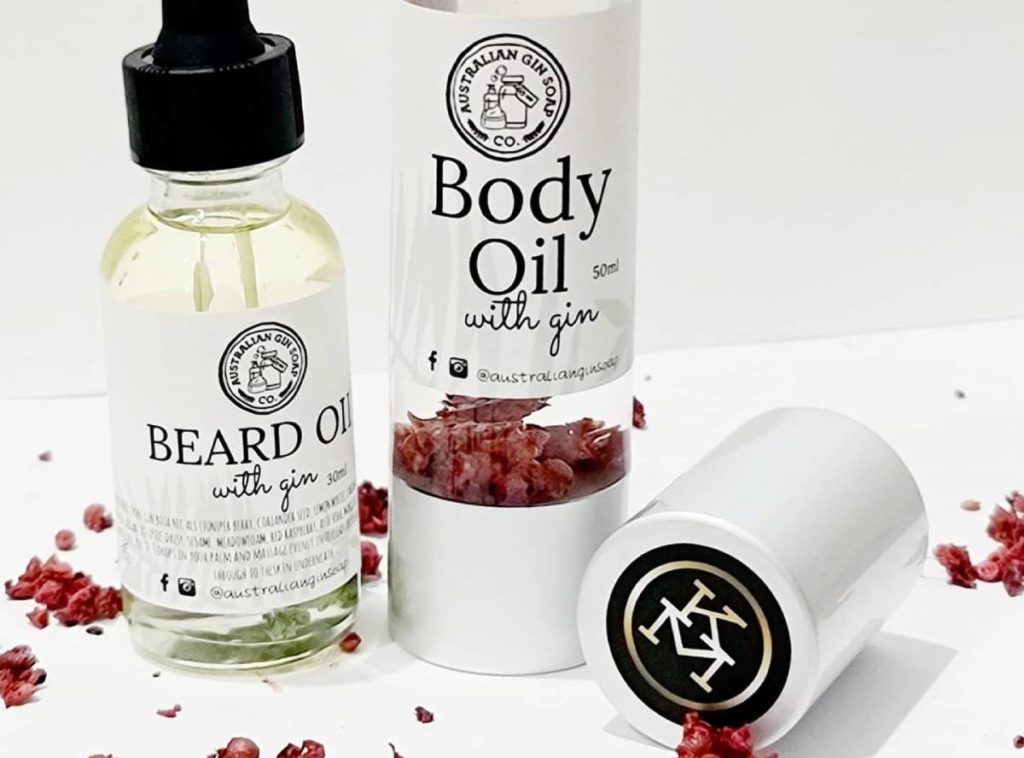 What started as a soap-making hobby for Bec Saunders has boomed in to entrepreneurial business – Australian Gin Soap as the demand for her hand-crafted products grows.
Australian Gin Soap is uniquely made using leftover gin botanicals from Bundaberg's very own Kalki Moon Distilling and Brewing Company.
The botanicals are used to create the award-winning gin. They include juniper berries, coriander seeds, lemon myrtle and cardamom to name a few – all of which are ideal ingredients to add essence to handmade soaps and oils.
Bec said her hobby of creating beautiful soaps and skin care products became serious after a life-changing medical diagnosis.
"I was diagnosed with cancer – Hodgkin lymphoma, in 2018 and my doctors gave me a list of chemicals to stay away from," she said.
"The cancer treatment dried out my skin and I realised I needed to use oils all the time, and so I started watching YouTube and experimenting.
"Looking back, it was a blessing in disguise really."
Bec, 30, said as word of mouth spread about her handmade soaps it was Kalki Moon who reached out and offered their botanicals for her to use.
"One of the Kalki Moon owners, Kylie, had the idea to go in to beard oils," she said.
"I was initially doing it for fun, just on weekends, but I stopped doing it for fun and became serious after they reached out to me.
"So, again I started experimenting, as it's not something you just throw together.
"The botanicals have all the good stuff in them.
"After the botanicals are used to make the Kalki Moon Classic Gin I take the leftover botanicals and blend them with natural colouring and a special blend of natural oils to make the body oil and beard oil.
"With the soap the same botanicals are actually ground up quite fine and mixed through all-natural ingredients including coconut oil and goat's milk, fragrance and natural colouring.
"Not only do they smell and feel great, they are also made from natural ingredients that are great for your skin."
She then pours and shapes the soap and once set it is hand cut and wrapped individually, ready for sale at Australian Gin Soap.
Bec is now looking to start making creams and shaving foams out of the rich botanicals and believes there is a niche market waiting for the eye-catching and classy products made here in the Bundaberg Region.
To find out more about Australian Gin Soap click here.