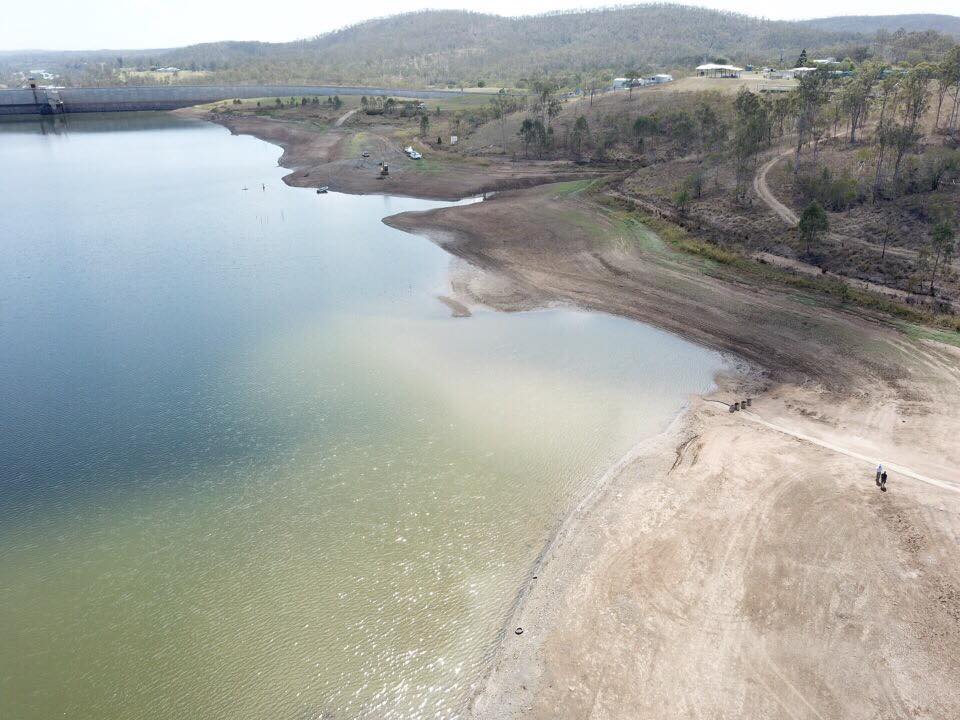 Governing in Queensland can be extraordinarily challenging due to the vast distances and varying issues facing many regions across the state.
Therefore it's essential that any decision soon to be made in Brisbane concerning Paradise Dam is underpinned by facts and evidence.
Last week, Bundaberg Regional Council met with Natural Capital Economics (NC Economics) who have been commissioned by Building Queensland, on behalf of Sunwater and the Minister responsible for Paradise Dam, Anthony Lynham, to prepare the business case into options for repairing Paradise Dam.
While there's been a lot of focus on the engineering issues with Paradise Dam, NC Economics have been commissioned to establish the business case for Sunwater and the Minister to invest, or not, in repairing Paradise Dam.
Council stressed the importance to NC Economics of their report making accurate assumptions about the growth of our region's agricultural future.
NC Economics will need to recognise the huge potential of millions of dollars of planned investments in irrigated agriculture that is currently at risk following the Ministers decision to lower the dam wall.
Council also corrected earlier work by NC Economics that assumed all of our region's future irrigated agricultural growth would occur entirely within our existing agricultural footprint.
Under this previous assumption, there would be little expected growth in future water demand in our region, and subsequently little economic case to invest in the repair of Paradise Dam.
It was refreshing to hear NC Economics' commitment to identifying the real demand for future water use by our region's agricultural sector.
This work will be critical in justifying the repair of the Paradise Dam, that's now been lowered by 5.8 metres.
The inaccuracies in NC Economics and Building Queensland's initial water demand assessment are an illustration of not having the right on-the-ground data and inputs for their analysis, an issue that will hopefully now be rectified.
Following last week's meeting, Council has agreed to work closely with NC Economics over the coming months to ensure the water demand assessment has a full and detailed understanding of the real and latent demand for future water use by our agricultural sector.
Last week's discussion also brought up the issue of the rising possibility that Bundaberg may now be competing with the upper Burnett water scheme for scarce State Government investment in water infrastructure.
We will write more on this issue later this week, but in short if it comes down to and "us or them", we will win this battle with local information on our region's future irrigated water needs.
Fortunately, after this week's meeting with NC Economics I believe our region can win the battle against the State Government and Sunwater to keep the water allocated to the Bundaberg water scheme, in Paradise Dam.
While the State Government and Sunwater may try to argue, based off the 2018 water auction, there is low future water demand in the Bundaberg water scheme, if this simple fallacy can be disproved, the whole basis of the State Government strategy to avoid reinvestment, crumbles.
That is, the Minister will not have the case needed to transfer our region's water allocations to other water schemes such as the upper Burnett, or areas like Coalstoun Lakes and Mundubbera that the State Government is investigating.
And to do this, all we need is the data. Data from our region's growers to go into NC Economics' water demand assessment that, if comprehensively conducted, will disprove the States flawed original assumption about our region.
To collect this data, NC Economics is conducting an extensive survey and consultation process to collect and verify future water demand in our region.
Council urges all landowners in the Bundaberg water supply scheme area to start thinking about their future water needs and be ready to reveal this demand in the survey.
This survey, and the data it collects will be vitally important to the longer-term economic prosperity of the Bundaberg region.
If there was ever a time in our history when we need confidence and positivity restored, it is now.
With water security restored I believe our region is better positioned than most others in Australia to unite and recover from COVID-19 over the next two years.
You can register here for the survey that opens on the 19th of September.
Ben Artup is Executive Director Strategic Projects and Economic Development at Bundaberg Regional Council