Hear the head of farming operations at Bundaberg Brewed Drinks, Ross Maxwell, explain how quality seed is produced organically for growing ginger.
In a new video released on the company's YouTube channel, Ross says he's been interested in growing crops sustainably and organically since the 1970s.
"Back then I was considered a little extravagant, but here I am today, working with Bundaberg Brewed Drinks, exploring the possibilities in ginger sustainability."
In the video, Ross describes the joy of seeing plants grow without chemicals.
"We don't want to use harmful chemicals," he says.
"Let's not focus on the pest, which is the result of the problem, let's find out what the source of the problem is.
"If we can make our plants healthier, all that reliance on harmful chemicals suddenly fades away."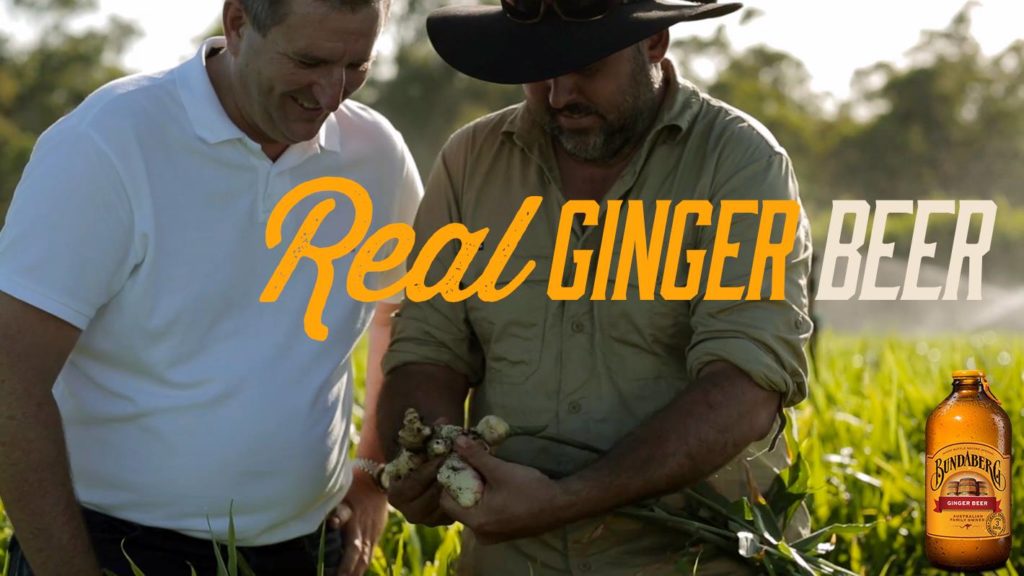 The Bundaberg Brewed Drinks website says it's no coincidence that world-class ginger beer is made in Australia given the perfect climate for growing ginger, with rich fertile soils, clean open fields and fresh blue skies.
"Ginger grows best in wet tropical and subtropical climates and will also grow well in the tropical regions that have a dry season if irrigation is available," it says.
"Well-drained, friable coastal soils are ideal for growing high-quality, healthy, flavoursome fields of ginger.
"A crop is established by planting seed, in the form of golf-ball sized pieces of the rhizome from the ginger root.
Queensland Gold ginger 'flavoursome'
"This takes place from August through to mid-October, with mid to late September being the optimal planting time."
In the video, Ross says the soil is a living entity.
"It's a very flavoursome ginger and it's called Queensland Gold," he says.
"It's a flavour profile that suits our ginger beer production more than any of the others.
"Our original goal was to produce some good clean seed, so when the seed goes out to the farmer he can be sure that what he's getting is a good-quality piece of seed to start with.
"Not only is it disease free, it's also disease resistant.
"That takes away the reliance on chemicals."