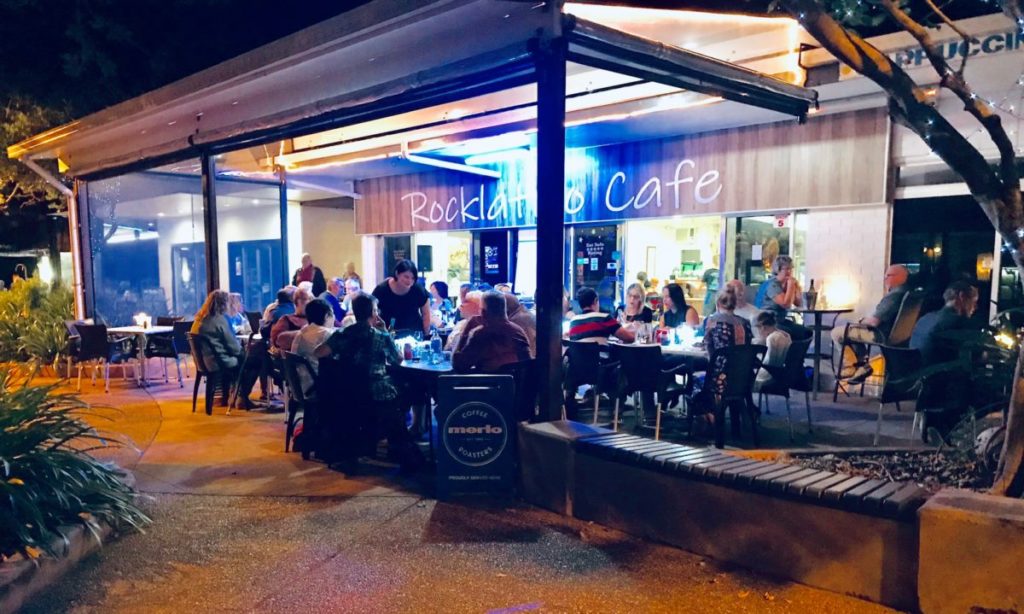 Bargara was rocking last night when the popular Rocklatino Cafe extended its trading hours into the evening for the first time.
The cafe was fully booked, with outdoor diners enjoying a delightful evening and entertainment by Jewel McCotter.
"Opening night was a total success with a full house and overwhelming acceptance and the live music was popular," proprietor Audrey Issac said.
"We intend to continue with varying artists and hopefully add character to Bargara's nightlife.
"Ongoing we plan to have very affordable evening specials and continue to present local artists as part of our presentation.
"We're open for evening dining Thursday through to Monday and also open for afternoon tea on these days.
"This has come about through public requests and a lack of venues to have afternoon tea in Bargara."
Patrons wrote their praise for Rocklatino Cafe on Trip Advisor.
Diane said: "Dined last night and had a wonderful meal. Beautiful happy atmosphere, friendly staff and live music. I will certainly go back."
Wanderer added: "Wonderful atmosphere and such a fun night. I wish Audrey all the best in her new venture. Bargara needs this."
Neighbouring Rick's at Bargara had its first Thursday night dining the day before, giving residents and visitors another opportunity to enjoy the Bargara foreshore.