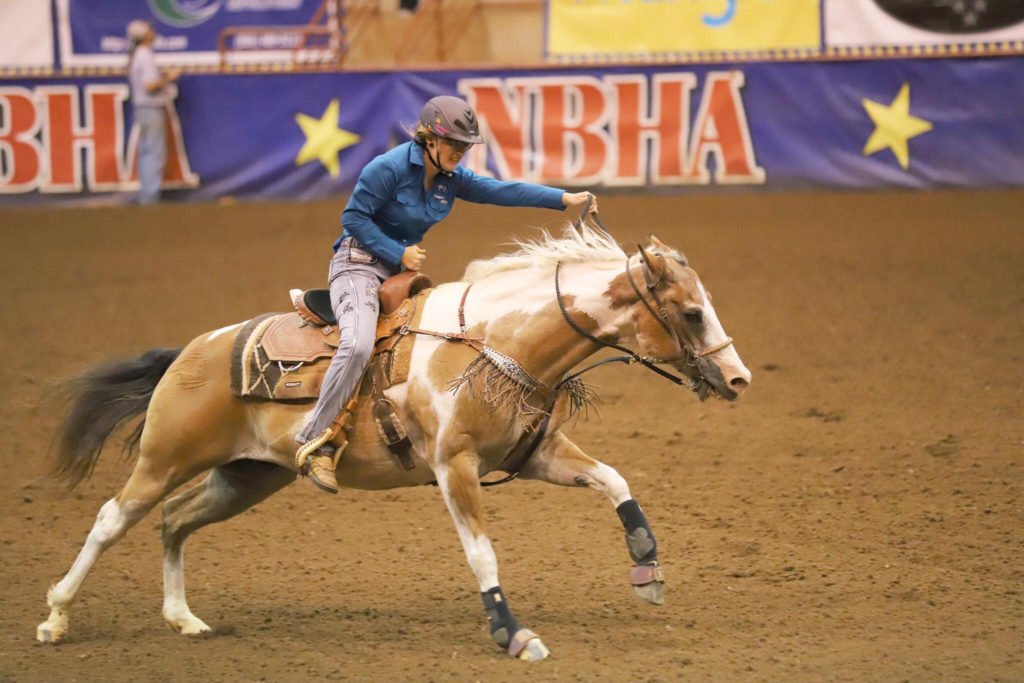 Teagen Cann from Bundaberg has returned after competing at the National Barrel Horse Association 2019 Youth World Championships in America.
Teagen joined about 1500 young people from around the world for a week of barrel racing fun in Georgia, USA, after being selected for the honour of representing her country earlier this year.
Selection to the event was no small feat, with years of hard work in training both herself and her horses paving the way for the amazing opportunity.
"It's been a work in progress of about three years," Teagen said.
"It is such a mental game trying to make reachable goals for each horse and learning new techniques to add to my runs, but it was worth it for sure."
Teagen was partnered with a horse named Cody's Little Legend, owned by Georgia woman Courtney Winkler, who had nothing but praise for Teagen's attitude to life.
"These two weeks have been so amazing to say the least," Courtney said.
"Teagen you are a true champion inside and out. You represented your country, rode horses you've never ridden before, used different equipment, entered barrel race after race and did it all with your whole heart and with a huge smile on your face.
"You're an amazing athlete and we wish you the best of luck in Australia and we cannot wait to have you back one day."
Teagen made a great run in round two of the event but didn't make it to the finals, however the lessons learnt and the lifetime friendships forged made it a winning trip for the Bundaberg youth.
"I missed out on the finals, but I know that I've become a better rider from this experience and definitely a better person mentally," Teagen said.
"I thank everyone, especially Courtney for letting me ride her beautiful boy Cody.
"It was a dream to experience it."