The mangrove jack have really turned it on in the Burnett River over the past week!
Slow-rolling 4" paddle tail soft plastics over rock bars has been the standout technique.
There's also been some awesome numbers of delicious mud crabs being caught all throughout the Burnett.
Bundaberg offshore
Finally the Bundaberg area might be in for a run of good weather this weekend!
With the reef closure finishing on Friday 29 of November, this weekend will be ON.
We are on the right side of the moon now, so the red emperor and coral trout should be chewing. Remember to use big flesh baits with reds and pilchards or yakkas for trout.
Don't forget to concentrate on the tops and bottoms of the tides because that will be the hot bite time!
Bundaberg inshore
The schoolie mackerel should be in full swing this weekend! Fast-retrieving Flasha spoons and Halco Twistys off the bottom will get you the good results.
If the water is dirtier or if it's overcast, lightly weighted pilchards can be a deadly way to get them to chew.
There's still been some absolute cracker grunter being caught on all the inshore reefs.
They have mostly been caught on 20g Samaki vibes.
Baffle Creek and the Kolan River
The mouth of the Baffle has been producing some trophy-sized flathead.
The larger soft plastics have been catching the bigger flatties, and the Gulp plastics have been a standout.
The upper reaches have still been producing some mighty mangrove jacks.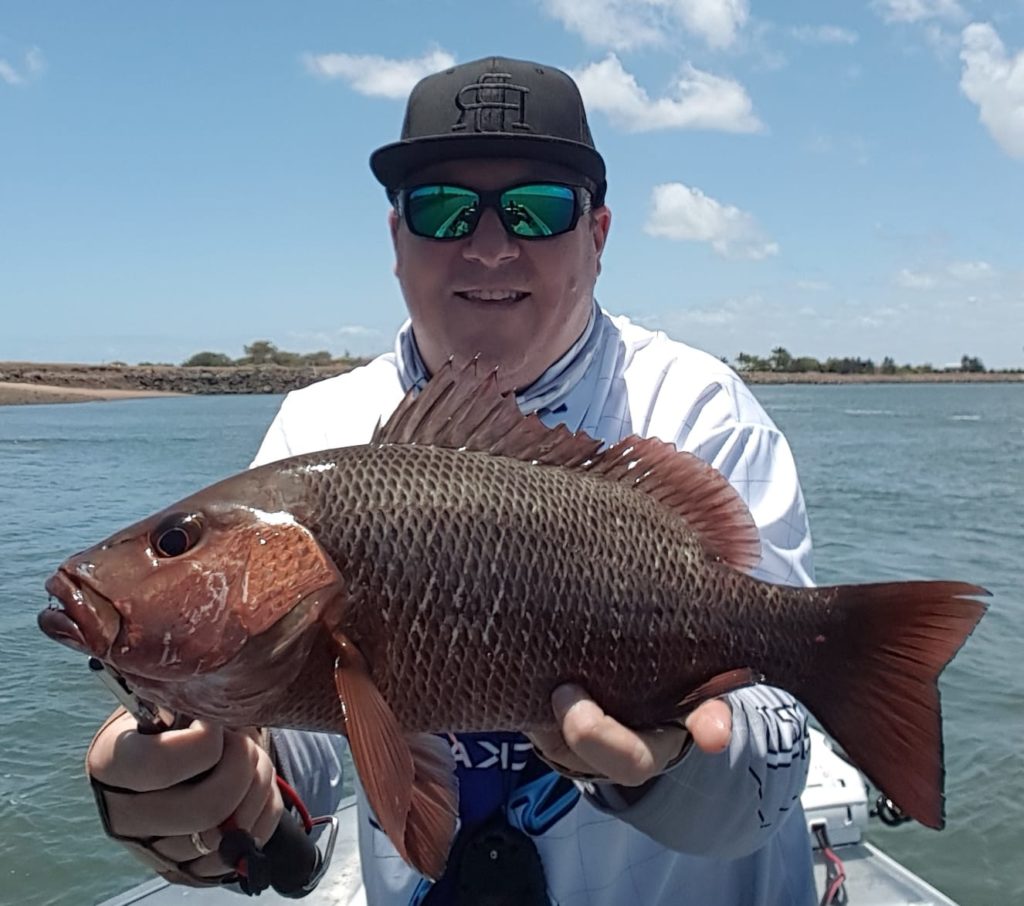 The smaller sized paddle tail softies have been getting the bite.
Also sitting in the deep holes with live baits will get you into some live action.
Don't forget to throw the crab pots in because there has been some awesome muddies getting around.
Elliott River
The Elliott has been producing some ripper whiting.
Fishing the incoming tide with beach worms or yabbies will get you a tasty feed.
Also, fishing the shallow sand bars with small surface poppers targeting whiting is super exciting and effective.
You might also see some monster flathead while working the shallows so have a soft plastic ready to go on another combo to sight-cast a big flatty.
Lake Monduran
Lake Monduran is still producing some cracking barra!
Getting out there for the early morning bite is the way to go.
Plenty of these fish are being caught tight in the timbers in around 15ft of water.
Don't forget to fish the windblown bays and points.
The Jackal Squirrels have still been the magic go-to lure!
Till next time, keep it real
Mitch Beyer
Tackle World Bundaberg