Soaking in the warm sun and sipping coffee by the ocean, Lianne Bennett and Carolyn Nydam were early visitors on opening day at The Beach Mill.
The Beach Mill cafe opened on Thursday at Bundaberg Surf Lifesaving Club just in time for the end of school holidays.
As a patrolling surf lifesaving member Carolyn said the cafe was ideally placed to support not only the local community but she said it would also the encourage more participants to sign up for nippers.
"We have been hanging out for it to open," Carolyn said.
"I saw that it was open this morning on Facebook and there were already hundreds of likes, so it goes to show people are really excited about it.
"It's good for us surf life savers on the weekends, and also for parents who bring their children and I think it will encourage more people to sign up to Nippers as they can have coffee and food while their kids are off participating."
Carolyn said another reason why she was excited to see The Beach Mill open was because it meant she could enjoy a coffee after a workout.
"Most of us who are trying to exercise are normally riding bikes 4-5km and we would like to spoil ourselves and have a coffee at the end, and now we can," she said.
"It's my reward for exercise, and you really can't beat a view like this."
Lianne made the trip from Bundaberg to enjoy a coffee by the ocean, and she said The Beach Mill seemed very popular already.
"It's great to see this sort of offering in the area, away from central Bargara. It's nice to see it open again, catering for tourists at the caravan park," she said.
"I think there is just a real need for it at this end – it's filling a gap."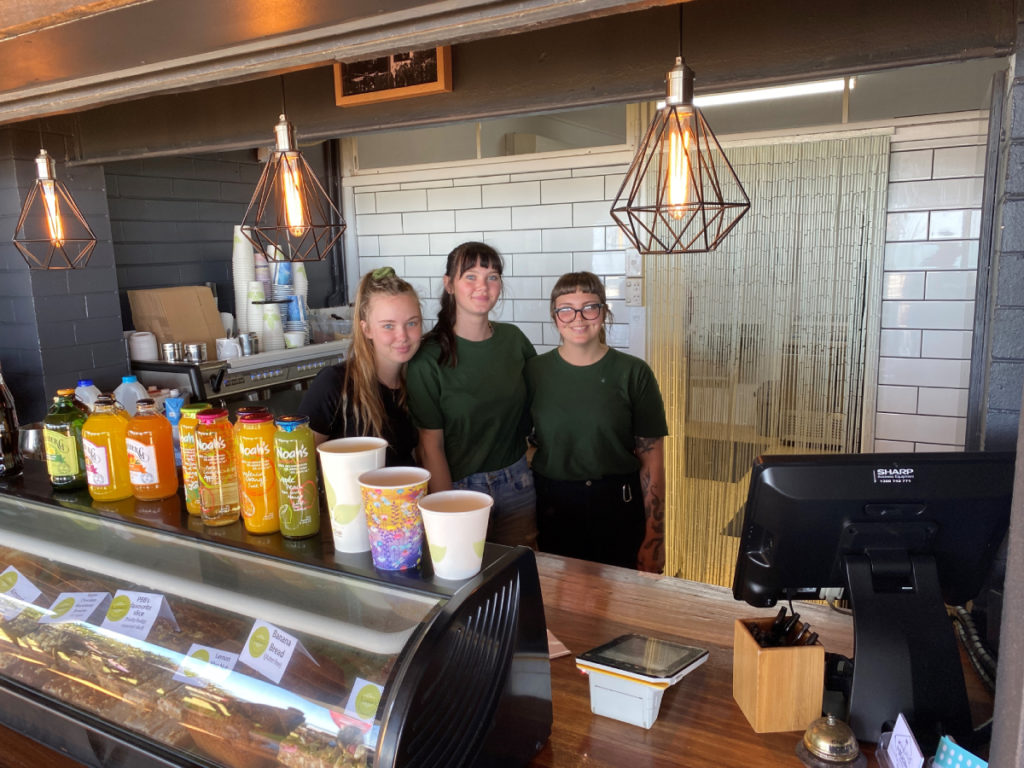 Owners Joey Caruana and Kirsty Rogers said they were extremely pleased with the first day of opening, and it was pleasing to see so much support from the local community.
"It's more than our expectations and the holiday makers are certainly enjoying sitting down on the new grass in the shade to enjoy a coffee, gelato or one of food options from either The Windmill, or Lonnie from Lonnie's Chai who makes the cakes," Joey said
"We are really excited, and it's great to have this opportunity to support locals this side of Bargara."