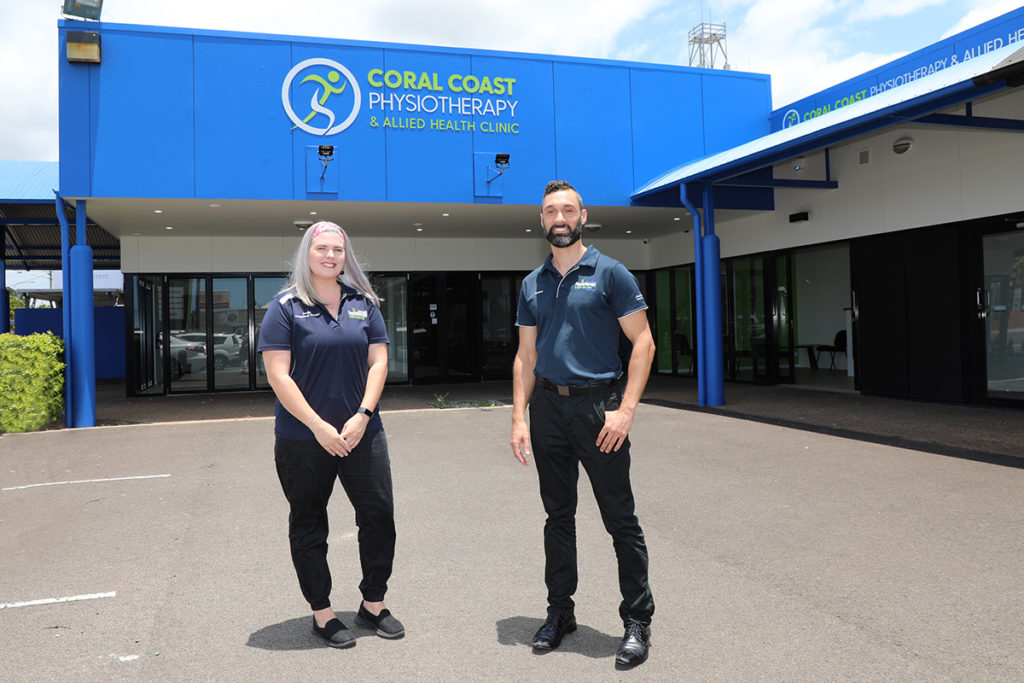 Coral Coast Physiotherapy has opened a second clinic in Bundaberg which also offers occupational and speech therapy services to address "astronomical" waiting lists.
It's the firm's second clinic to open in the region, with the business founded in Bargara.
Coral Coast Physiotherapy director and physiotherapist Reuben Wharerau said it was the biggest growth the business had yet experienced, adding nine new staff.
"We're really excited to be able to provide an all-encompassing allied health hub and really excited to help out the families in the region," Reuben said.
"We've got seven new graduates joining the team and, of course, two new admin staff members to assist.
"With those new graduates, we're providing them all the mentoring and support they need."
He said there was a need in the region with many families travelling as far as Rockhampton and Brisbane to access occupations therapy (OT) and speech therapy services.
"The waitlists, especially for OTs and speechies in town, is astronomical.
"It was something that I really wanted to try and help the region out with.
"And I'm happy to say we, as of now, have the shortest waitlists for those professions."
Natalie Agazzani is one of Coral Coast Physiotherapy's passionate new occupational therapists, focussing mainly on paediatrics.
She's also keen to reduce waiting times for local families.
"Every OT waiting list in town is massive," Natalie said.
"It can take months, if not years to get to see an OT."
The OT rooms are colourful and welcoming, featuring plenty of toys, puzzles and books.
Natalie said play and sensory play were important aspects of her work to identify areas where children are "lagging a skill".
"We try and make it as fun as possible so they are keen to return and keep working on their skills," she said.
"When we say … 'we're just playing together, we're just going to have some fun', they don't realise all the hidden meanings in the things that we're doing.
"They're super excited to come to OT because it's just 'we're just going to play'.
"Behind the scenes, my brain's ticking over everything they're doing, every fine little action that they perform is my analysis.
"So that's how I know how to direct my future planning for OT as well."
The new Coral Coast Physiotherapy clinic is located on the corner of Bingera and Bourbong Streets in the former Viva Italia building.