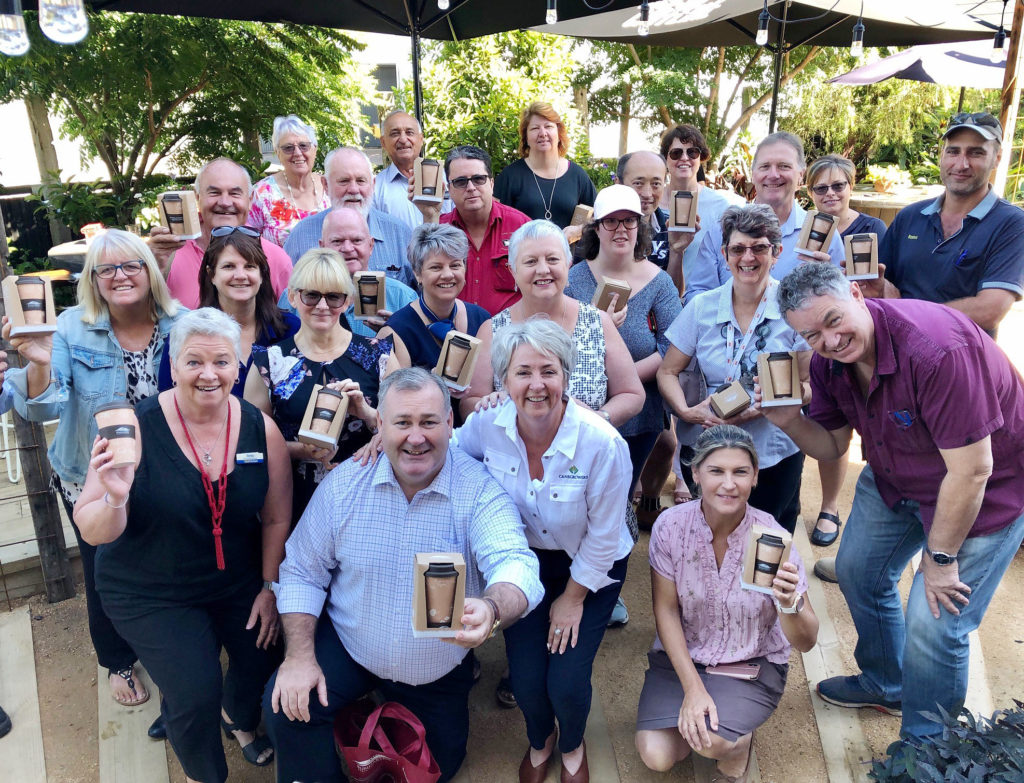 Bundaberg Regional Council will celebrate National Recycling Week with a reusable coffee cup giveaway, helping to keep the takeaway alternatives out of landfill.
According to Planet Ark, a staggering 50,000 disposable coffee cups go to landfill in Australia every 30 minutes.
Council has created new eco-themed reusable coffee cups that feature some of the Bundaberg Region's best features, to be launched during National Recycling Week from 11-17 November 2019.
Coffee shops in the Bundaberg Regional Council area can register their interest in the campaign and the first 30 to apply will be provided with 10 of the reusable cups to give away.
Mayor Jack Dempsey said the unique and limited design was sure to make the cups a collector's item.
"Every day hundreds of Bundaberg Region residents enjoy a brew from their favourite cafe," Mayor Dempsey said.
"Unfortunately in most cases takeaway coffee cups end up in landfill.
"During National Recycling Week we're asking residents to think about the little changes they can make to reduce the amount of waste going to landfill.
"Using a reusable coffee cup is one of those simple things we can do to help the environment.
"With many local coffee shops also offering a discount for a BYO cup, it could even save the regular coffee lover some money."
Chamber supports National Recycling Week reusable coffee cups
Mayor Dempsey said the Isis Chamber of Commerce had already thrown its support behind the campaign after he had the opportunity to share the concept with them at this week's meeting.
"The local coffee shops of Childers are right behind Council's reusable coffee cup campaign," he said.
"I'm hoping coffee shops right throughout the region will take up this opportunity to show their support for National Recycling Week.
"Not to mention the nice little surprise their customers will receive to be the recipient of one of our impressive Bundaberg Region keep cups!"
Local coffee shops keen to take part can email marketing@bundaberg.qld.gov.au to register their interest in participating.